Melissa A. Harrison - Managing Attorney
Melissa A. Harrison grew up in Pontotoc County, Mississippi. She received her Bachelor of Business Administration magna cum laude from Mississippi State University in 1997 and her Juris Doctor magna cum laude from the University of Alabama School of Law in 2000, where she was an Editor for the Alabama Law Review and an M. Leigh Harrison Scholar and Hugo Black Scholar.
Melissa returned home to Mississippi to practice law with a large firm in Tupelo, Mississippi. In 2005, Melissa opened Harrison Law Office PLLC in Ripley, Mississippi. In August 2017, Melissa relocated with her husband, Jason Harrison, and their two children: Kellen and Erin to Tupelo, Mississippi. Since that relocation, Melissa has enjoyed almost exclusively focusing on real estate closing services (both residential and commercial), and serving a limited number of businesses in their daily operations.
Melissa previously served on the Board for the Ripley Arts Council, and continues to serve on the TARGET (Tippah and Ripley Growing Excellent Together) Board, a CREATE subsidiary. She is a Paul Harris Fellow with the Ripley Rotary Club from 2005-2017, and currently a member of the Tupelo Rotary Club. Melissa is also a member of BNI, in the United Professionals Chapter in Tupelo. She and her family are currently members of Calvary Baptist Church in Tupelo, Mississippi.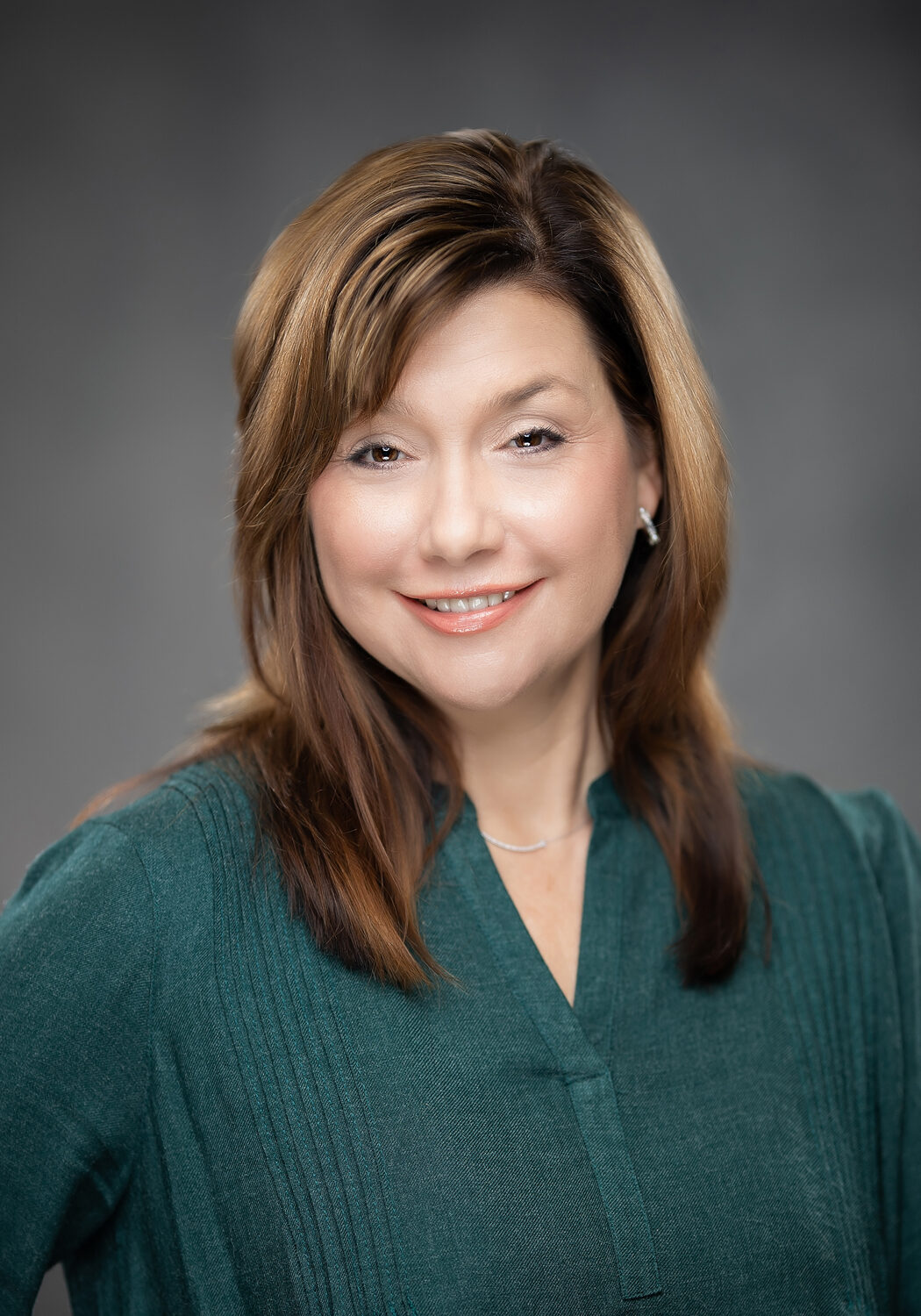 Maria was raised in Tupelo, MS and graduated from THS in 1986. She attended ICC-Fulton for a short period and ultimately received a B.S. in Speech Communication from Southern Illinois University in Carbondale, IL. Thereafter, Maria received her law degree from Southern Illinois in May 1997. Maria realized early in her career that she wanted to use her law degree to fight injustices and to protect clients' personal and property rights. Maria has extensive trial and litigation experience.  She began her career at the Office of the Colorado State Public Defender for three years. Eventually, Maria became a founding member of her law firm in Colorado – Collins, Liu and Associates, LLP, in 2000. In addition to her private cases, she represents indigent clients accused of crimes as a member of the Office of the Alternate Defense Counsel. She was also a municipal judge in Greeley, CO for several years.
In 2018, Maria, her husband and dogs returned home to Tupelo to be closer to her parents. After Colorado winters, Maria has a greater appreciation for Mississippi's warmer climate, accessibility to outdoor activities, amazing food, and friendly, wonderful people.
Maria is Of Counsel at Harrison Law Offices. She handles chancery matters, including divorce, custody, probate, and land matters. She is also a CJA panel member in the Northern District of Mississippi where she defends individuals accused of federal crimes.  She is also fluent in Spanish.
Today, I offer more than one time services or documents to my clients—I offer a long-term relationship with my clients, their families, and their businesses so that I can offer as much value as possible. I offer business consultation services in a way that makes my clients feel like they have their own in house general counsel right down the hall, without the expense that normally comes with such a convenience. I also offer in-depth and ongoing estate planning for my clients, to ensure their loved ones are left with much more than money when the time comes.
I married my high school sweetheart, Jason Harrison, in 1995 while still at Mississippi State. My son, Kellen, came along immediately after I passed the Mississippi Bar (I took and passed the Bar six months along in my pregnancy!). My daughter, Erin, came along just two years later completing our family. Now, our children are embarking on their own futures, and I am so grateful to have had the opportunity to grow my own business while also being a wife and mother in the way I wanted. I know how hectic life can be and how valuable it is to have individuals who are not only professionals to guide me, but also be friends. That is what I hope to offer to those like-minded entrepreneurs who want an on-going relationship with our firm.
But because of all the things I've seen, and because first and foremost I am a wife and mother who understands that our families come first, I know there are some things we cannot afford not to do when it comes to our families and our businesses. If we are a good fit, I hope that I can assist you, your business, and your family in the best way possible.